Music Venue Trust represents 460 music venues in the United Kingdom. The venues have a median of 250 audience capacity, so are generally small. Together the venues present well over 350,000 artist performances per year, which attract over 12.5 million visits. Also 18% of the music venues organise festivals.
---
Music Venue Trust venues do much more than live music alone, and are also involved in educational, social, artistic, culinary, and multi-disciplinary activities, such as: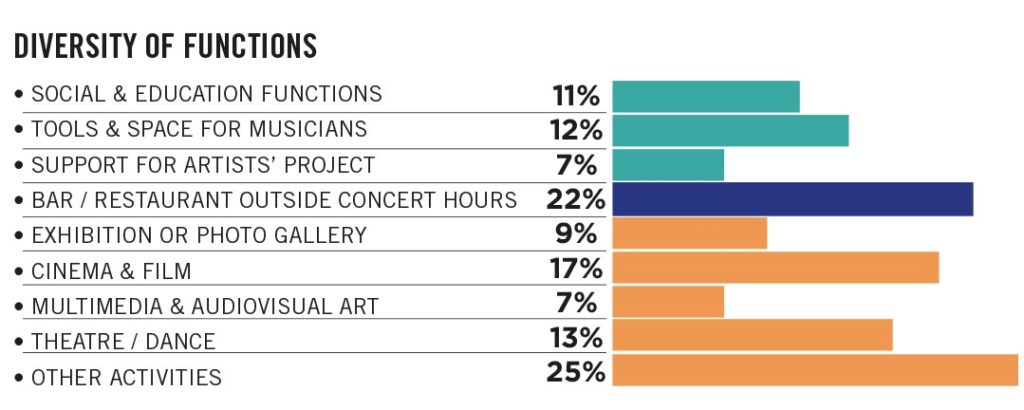 ---
Music Venue Trust venues are for 76% private commercial venues, and 24% private non-profit venues, Therefore they have different business models, but comparing to other European regions, in the UK also the non-profit venues have hardly any financial support (subsidies) from the governments and venues rely almost completely on audience spendings (tickets and catering sales).
---
Contact
To learn more about these venues visit musicvenuetrust.com and/or contact Music Venue Trust Survey coordinator Simon Bray, simon.bray[@]musicvenuetrust.com
Download the Overview
Based on the data (year 2017) of 89 Music Venue Trust music venues, collected during 2018 and 2019, and extrapolated to data of 460 music venues part of Music Venue Trust and Live DMA in 2017.